Virtual Sun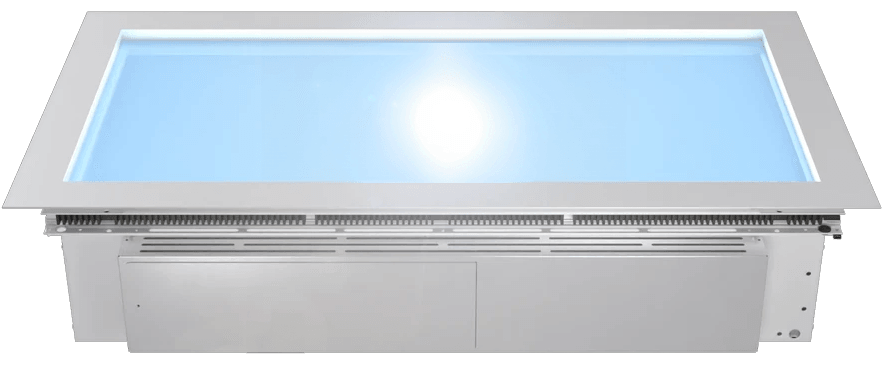 Simulates an infinite-depth window for a realistic view.

Projects UV-free sunbeams for a genuine indoor sunlight experience.

Experience daylight or moonlit skies at any time.

Enhance your well-being with simulated natural circadian rhythms.

Creates a sense of infinite overhead space.

Easy installation for an awe-inspiring visual experience.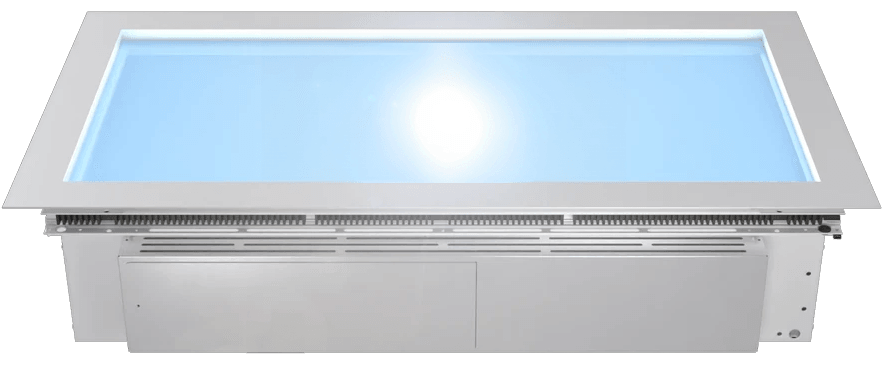 White (RAL 9010 0% Gloss), anti-microbial, or custom
Tuneable Sky (Warm White - Blue Sky), Seasonal Circadian, Fixed Circadian
Casambi, DALI DT8, DMX, 0-10V
1" Regressed (Standard), 2" Regress & 4" Regressed (Optional), 1" Regressed 2'x4' Grid Trim, 2'x4' mineral tile backing plate
32-77 °F (non-condensing)
Tunable 3,200K to 40,000K
Non-IC 155W, IC-rated 115W
Non-IC: 4,455 lumens IC:3,796 lumens
Non-IC: 29 lm/W, IC: 33 lm/W
TÜV UL Listed, UL 1598, USA, Canada, Mexico
Grid ceiling, Drywall ceiling (cULus Listed)
Dry locations (standard), Wet locations tested (option)
Non-IC (Standard), IC (option)
38" x 20" x 10.6" (±1/16")
41"-1/64 x 21"-21/32 (±1/16 in)
Infinite Depth, Unbelievable Reality
Experience the unbelievable with Virtual Sun. Transforming spaces with the magic of authentic sunlight, it enhances your perception, making spaces feel bigger and wider.
Elevate your mood
in any room
Experience the Infinity Sky with Virtual Sun illumination
Illuminate your vision with Innerscene